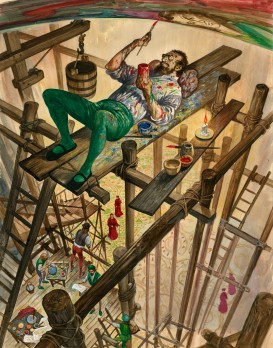 Praxis is a term implying not only the possession of knowledge, but that knowledge put to use in a practical way.  Many businesses either have departments or individuals that fill the role of IT, quality assurance, and engineering management.
One challenge may be to bring these talented people toward a common goal. Another challenge may be to keep these folks accountable.  When Michelangelo was tasked with painting the Sistine Chapel, was his progress measured by square feet?
How can you ensure that a group that you have assembled in your conference room are aligned with business goals– especially when everyone at the table may think they are the smartest person in the room?
There are scientific approaches to play to each team members' strengths, and skills that can be applied to keep your best and brightest engaged and focused on your business' success.  Our consulting services provide methodical and structured application of best practices for your business.